Tracking Down our Teams at the Regional Championship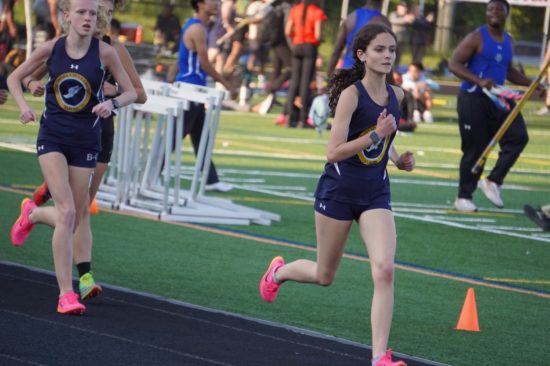 This past week the Bethesda Chevy Chase Barons boys and girls track and field teams headed to Seneca Valley High School for this year's County Championship. The county championship features the fastest runners from each Montgomery County Public High School and provides regional bids to the fastest runners in each race.
Continuing the trend, the girls team had a solid showing, finishing 8th overall. The race of the day came once again from Sophie Harjes and Ani Bailin. Both girls finished 1-2 in the 3200 both hitting new personal records in their respective races. Other notable performances from the girls came from Fiona Narrod-Malcom who finished tied for 2nd in the high jump and Kate McManus who finished 4th in the pole vault. 
The boys did not find quite as much success as the girls and struggled to climb the leaderboard throughout the day, struggling in some of their marquee events. Despite the 19th-place finish, the boys still had a few bright spots across the weekend. One of which is the most consistent boys point scorer, Seamus McCann. Seamus once again found success in the pole vault, jumping a 12-06.00 and winning himself a county championship. Not much else went the Barons way this weekend, but they look forward to the regional championships next week.