Despite Lockdown, Fear and Rumors Spread
On September 14, around 9:50 AM, B-CC went into lockdown after a report of a gun on campus; this report was later deemed incorrect. 13 days after the incident, during a town hall, Dr. Mooney gave a definitive story of what happened: a group of three students were in an altercation and one student lifted his shirt, which led another student to believe he was brandishing a gun, however, it was later confirmed that no gun was present. That student fled from the bathroom, warned the third person in the encounter that the other had a gun, and left school immediately. This third student then told his mother and she called the school, forcing administration to impose the lockdown.
In order to secure students and staff from the alleged threat, Dr. Mooney followed a mandated script, which did not allow him to announce why the school was in lockdown, and directed students and staff to follow basic lockdown procedures over the PA system.
In search of any type of information regarding the cause of the lockdown, those in the building, students especially, turned to their phones, texting friends and constantly refreshing their twitter feeds. Countless rumors full of misinformation started circulating through B-CC's student body, but some students' fears were quelled by the tales. "I felt scared during the first 5-10 minutes. I was confused… I got less scared when I heard the different information… in some ways it felt like just stupid rumors," said Senior Nathaniel Schrader.
"
"Some of what we're hearing is specific and some of it is platitudes and glossing over what happened… I feel like I'm listening to a PR ad""
— B-CC Parent
The Montgomery County Police Department tweeted about "the report of a gun on campus" at 10:32 AM. "MCPD itself put out public information before parents had any information, a little honest acknowledgment that things could be better… and more specifics about what's going forward would be helpful to building trust and making us feel comfortable about our students' safety," said a concerned parent.
It was not long until the local news stations started picking up on the story. As the coverage of the lockdown began to ramp up, with helicopters and news trucks surrounding the school, parents started gathering by the school's main entrance, hoping for any word of their childs' safety.
After over an hour in lockdown, Dr. Mooney came on the PA system and mandated that students stay in their classrooms for "lockdown with options" until the half-day ended, he also stated that "no gun was found" on school campus. Teachers processed this information differently from one another: some resumed teaching or gave their students independent work time, while others gave their students time to process what had just taken place.
A week after the incident, as the B-CC community still had many thoughts regarding 9/14, Dr. Mooney sent out an email to teachers and parents inviting them to a town hall meeting on September 27 where they could share their questions and concerns. The town hall's panel included B-CC administrators, MCPS officials, and members of the Montgomery County Police Department. Also included in the email was a link to an anonymous survey where people can communicate their opinions on the lockdown and how it was handled.
Throughout the town hall, parents expressed their discontent with how the lockdown is being handled by sharing their questions, comments, and concerns with administration.
One major concern many parents shared was the administration's "poor" communication with everyone. "Some of what we're hearing is specific and some of it is platitudes and glossing over what happened… I feel like I'm listening to a PR ad," said a parent. Another parent added that "they [the administration] will not provide actual meaningful information about what's happening in the moment," and, instead, clutter their email inboxes with "not terribly useful" messages that redundantly spread surface-level information.
Leave a Comment
Your donation will support the student journalists of Bethesda-Chevy Chase High School. Your contribution will allow us to purchase equipment and cover our annual website hosting costs.
About the Contributors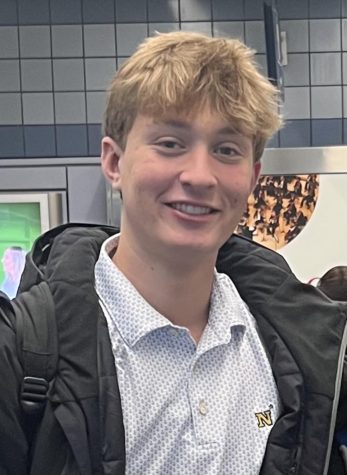 Bennett Galper, Section Director
Bennett Galper, a B-CC junior, is a section director who specializes in News. He also serves as the Editor-in-Chief of The Amplifier, Montgomery County's...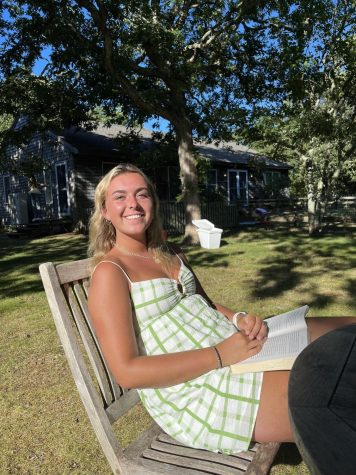 Katherine Jones, Section Director
News director of the tattler plays lacrosse, intends on pursuing journalism in college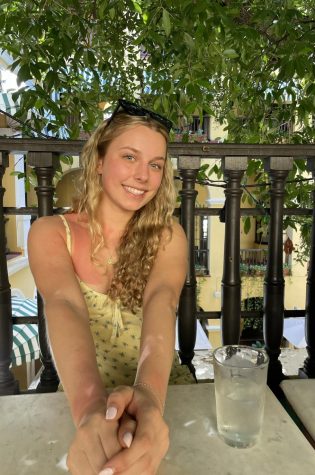 Lily Kolakowski, Staff Reporter
Lily Kolakowski, a B-CC senior, serves as a writer and artist for The Tattler. Lily is also one of the captains of B-CC's Girls varsity soccer team and...