Gaslighting Takes Center Stage
On November 17, GasligTheater made its debut with creativity, wit, and terror all wrapped into one. Mr. Lopilato, B-CC Theatre's new sponsor, stood at the entrance as the audience shuffled in; the result of long hours and passion awaiting in the auditorium: Three student-directed, one-act plays. At 7 pm sharp, the lights dimmed. Ghostly figures in delicate white dresses floated up to the stage. They danced around a distressed Mary Girard, played by B-CC's own Kathryn Batitto, who'd been sent away to an insane asylum by her husband after becoming pregnant by another man.
From the notorious tranquilizing chair, she's tormented by 'furies,' figments of her imagination who mock her sanity in marvelously creepy tones and chilling pitch. The haunting show opener, The Insanity of Mary Girard, gave a sure taste of disillusion and madness in a Coroline-like fashion. Girard's gaslighting journey is based on a true story, which made the frustration and terror all a little too real. It wouldn't have been brought to life without student director Jeremy Gee, a senior at B-CC, who created a wondrous depiction of insanity with an impressive level of horror. Not only that, but Jeremy simultaneously took on an acting role in all 3 performances.
"It primarily had to be directing first, acting second," they shared, "because it doesn't matter how good of an acting job I'm doing if the rest of the show around me isn't good." In terms of directing, they thought, "back to what I've been taught in the past and to what I would want differently."
All stage directions, scene work, and formations were original. Jeremy described how the process for each show varied. "Because I was doing two different shows I had to have two different approaches. With the furies, it was about establishing their characters first. I spent so much time just working on their physicality, just setting up rules for how they were allowed to move and interact." 
Following The Insanity of Mary Girard, was Dogg's Hamlet, directed by senior Zoe Edwards and sophomore Josefina Eggleton, which captured the trials, tribulations, and treachery of communication. Easy, the English speaker, navigates a world speaking the language of Dogg, an alternate version of English, as the characters attempt to perform Hamlet. Their interactions are comical and exasperating to the characters and audience both, and the play brings a witty exploration of gaslighting in language.
"I couldn't stop laughing at the confusion and chaos of the two languages," recalls senior Savannah Freeman. 
Zoe Edwards, who took on the role of stage manager for all 3 shows in addition to co-directing Dogg's Hamlet, described, "At first I was super overwhelmed because I only had one show of experience and it wasn't being the director." She recalls learning, "how to run a rehearsal, how to figure out what to do with missing cast members, what was most important to work on and when." 
Dogg's Hamlet was then accompanied by the final performance of the night, Cahoot's Macbeth, written by Tom Stoppard and directed by Jeremy Gee. In this final act, the government has banned public performances, leaving the characters to figure out how to perform Macbeth from their living room under the close watch of a police inspector. 
Not only was this the first play these students had ever directed, but they were also working on a shorter timeline. According to Zoe, the cast and crew clocked in over 60 hours in the past month. Jeremey explained, "Usually we are able to start much earlier. Due to the chaos of figuring out who was going to be directing, and who was going to be running B-CC theater, we started about two weeks into the recommended period. So it's been a rush. "
Even with the time crunch, B-CC Theatre again wowed the entire B-CC community. "It was really impressive that it was student-run," says senior Lucas Zutt. 
It couldn't have been done without a love for theater and the fantastic foundations of B-CC theater.  "I'm really proud of the work that went in." said Jeremy. "Our crew is fantastic at building sets, our sound designer is on top of things, and lighting is amazing, so it's everyone's expertise that made each section really good." 
B-CC Theatre should be incredibly proud of their work and students, parents, and staff alike can't wait to see what they have in store for the spring play! 
Leave a Comment
Your donation will support the student journalists of Bethesda-Chevy Chase High School. Your contribution will allow us to purchase equipment and cover our annual website hosting costs.
About the Contributors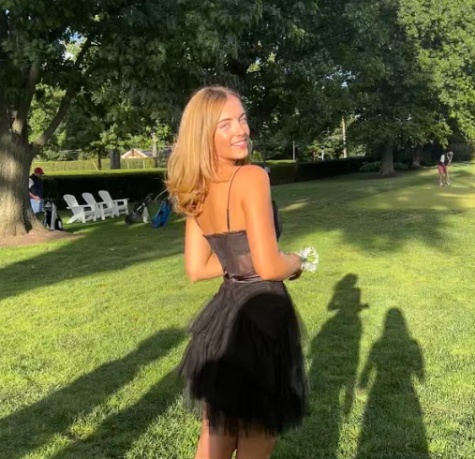 Hannah Troubh, Staff Reporter
Hannah Troubh, a B-CC senior, is a Staff Reporter. This is Hannah's second year at The Tattler and her hobbies include having opinions and petting her...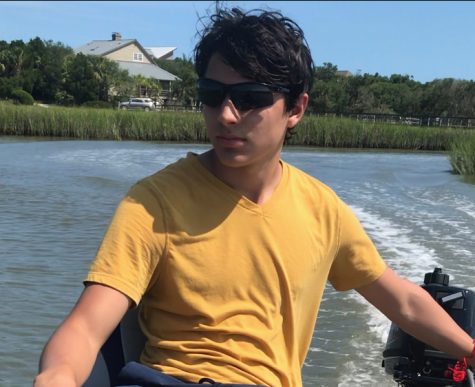 Nathaniel Seaman, Photography Director
Nathaniel Seaman, a B-CC junior, serves as a Tattler photographer. In his free time, Nathaniel enjoys photography, boxing, and biking.