The Pressures of Prom
"I think the pressure to find unique [prom] dresses is exhausting," said senior Sofia Lindelow while looking for a prom dress. 
While there are no time constraints on getting a dress or outfit for prom, the Facebook group where seniors post their prom dresses makes the pressure to start the dress search early immense. And trying to find a prom dress that is different from others makes looking for dresses all the more difficult. "I think that the Facebook group is maybe useful for people who want to see what others are wearing, but it's unreasonable to expect there to be no repeats," said Lindelow.
Current seniors who have either bought their dress or have been searching for one have mentioned the most popular websites to dress-shop on are Revolve, Lulus, Lucy in the Sky, and Nordstrom. While there are many other websites and in-person stores to shop at, many people prefer shopping online because of its accessibility. 
According to Penn Live, the average prices of prom dresses range anywhere from $300-$700 before alterations. This is an incredible expensive, especially when the dress may only be worn once. "I think prom needs to become a more inclusive event because it's special nights like prom that students will take with them and remember forever," said junior Brooke Silver, the president of Once Upon A Prom – a student-led non-profit that gives away prom dresses.
Additionally, for many, the expense doesn't stop with the dress: shoes, jewelry, and any other thing you might do to prepare for the big night (nails, tan, etc.). "I have to get my nails done, a spray tan, new shoes and jewelry just for prom, so I made sure that my prom dress wasn't too expensive," said senior Olivia Blank.
B-CC's prom will be held at the Fillmore in downtown Silver Spring on Friday, May 19 from 8 p.m. to 11 p.m. Food and drinks will be served throughout the night.
Leave a Comment
About the Contributors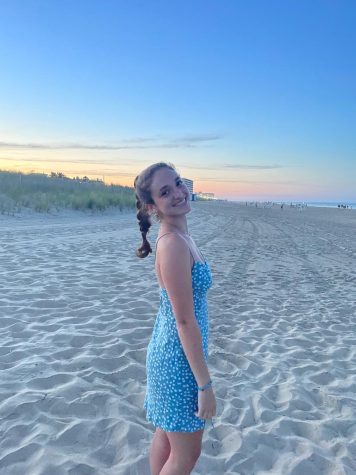 Ellie Gips, Copy Editor and Staff Reporter
Ellie Gips, a B-CC senior, serves as a copy editor and contributing writer for The Tattler. Gips is also a hostess at Bethesda's Alatri Bros., and she...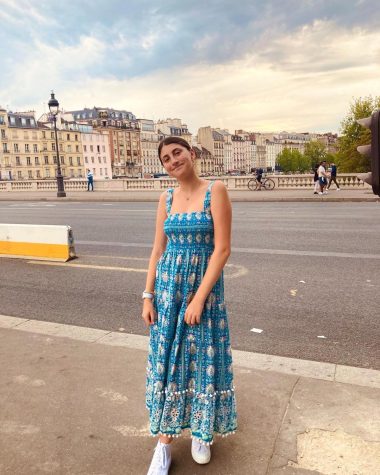 Maya Grayer, Layout Manager & Staff Reporter
Maya Grayer, a B-CC senior, serves as a contributing artist and the layout manager for The Tattler. She also plays for B-CC's field hockey team.