B-CC's Glass Ceiling
Despite the sophisticated level of play, female sports remain a secondary consideration within our athletic program.
Female sports at Bethesda-Chevy Chase High School are characterized by a strong work ethic, remarkable intensity, fast-paced play, and a competitive spirit, which are reflected in the recent successes of our female teams. Despite the sophisticated level of play, female sports remain a secondary consideration within our athletic program. Time and time again, Lady Barons have proven themselves to be well-equipped and prepared to succeed. However, financial support and school-wide promotion for their teams remain lackluster.
Last spring, B-CC's women's lacrosse team made it all the way to the State Finalists Competition. Their achievement was a remarkable showcase of our team's high level of play. The men's lacrosse team did not approach the women's team's success, yet they received recognition and accolades far greater than those of their female counterparts. Social media promotion toward both lacrosse teams was completely disproportionate this past season. The posts surrounding the women's team were inferior to those of the men's team, despite the latter's lesser achievements. When talking to Lily Kolakowski, a member of the B-CC Women's Lacrosse team, she expressed her own feelings surrounding the gender disparity and its effects. Kolakowski conveyed that she "​​was really angry, because this wasn't the first time they had ignored our accomplishments and made them feel inferior to that of the men's team." Reaching this historic level of play within the B-CC program and still not receiving fair accolades "pushed me over the edge," Kolakowski added.
In the eyes of the B-CC administration and student population, men's football can do no wrong. Despite their 0-3 start, they continue to receive services and support well beyond those of many higher-ranking female athletics teams. With a high number of coaching staff and coveted practice slots, the men's football team is set up for the success that continually eludes them, raising questions about why we continue to heap disproportionate advantages upon them.
B-CC's Athletics Director Mike Krawczel revealed that the reason more money is dedicated towards the football team is solely because "the football coaches frequently ask for new equipment, and our generous boosters are happy to help out." Regardless of this generosity, if the B-CC boosters insists on allocating their money to specific teams, it should be based on ranking, not who is persistent in their demand.
B-CC could learn something from the professional sports atmosphere as they face a continuous disparity between men and women's pay. The National Women's Soccer League (NWSL) minimum pay increased by approximately 60% from $22,000 in 2021 to $35,000 in 2022. This was a huge victory for female athletes all over the world.​ Before this advancement, female athletes had to work just as hard as male athletes knowing they would continue to earn about 83 cents for every dollar made by men.
High school is an important reflection of broader issues in society. The glaring disparity between the attention focused on men's teams versus female teams at B-CC is a microcosm of what we see in the world of professional sports. Just as the NWSL advocated for higher pay, there should be greater efforts to remove that gap. And that's a goal.
View Comments (7)
Your donation will support the student journalists of Bethesda-Chevy Chase High School. Your contribution will allow us to purchase equipment and cover our annual website hosting costs.
About the Contributors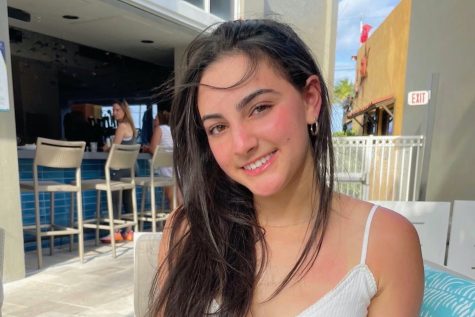 Lea Shweiki, Section Director
Lea Shweiki, a B-CC senior, serves as a Section Director specializing in opinion. She is also two-year Varsity Captain for the B-CC Field Hockey team.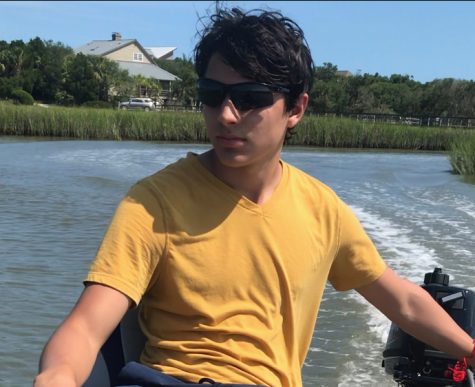 Nathaniel Seaman, Photography Director
Nathaniel Seaman, a B-CC junior, serves as a Tattler photographer. In his free time, Nathaniel enjoys photography, boxing, and biking.