Teenagers Unwittingly Take Fentanyl, Leading to Spikes in Teen Overdoses Across the County
"If my friend who smokes more than I do refers me to a dealer, I won't question it," said an anonymous B-CC student.
"Every time I walk into a bathroom, someone is hitting a vape," said Junior Cassidy Carroll, adding, "usually there are big groups of girls in the stalls smoking."
While vaping may seem harmless, the skyrocketing cases of fatal overdoses amongst teens in Montgomery County are anything but. However, the ubiquity and subsequent normalization of this phenomenon are reflected in the now common term: "bathroom culture."
The use of substances is not surprising to most students, as the "bathroom culture" is flooded with vape products full of nicotine or marijuana. B-CC student, Jack Brossi, said "It smells like weed a lot of the time [in the bathroom]." This being the normal environment for most students, some feel forced to succumb to peer pressure or simply avoid the bathroom altogether.
B-CC has struggled to curtail this trend, closing bathrooms entirely and enforcing increasingly stringent hall pass systems, all to no avail. And this is just on campus, where (one would hope) there is more control. Yet youth overdose deaths continue to rise, increasing by a staggering 78% from 2021 to 2022 alone.
Leaders came together on January 19th to address this alarming trend, tragically embodied in the fatal overdose of an unnamed 15-year-old Kennedy High School student five days prior. Superintendent Monifa McKnight cited that, out of 100,000 deaths due to overdose in Maryland, 90% stem from fentanyl, a drug that most students take unwittingly.
"If my friend who smokes more than I do refers me to a dealer, I won't question it," said an anonymous B-CC student. However, the reality is that these sellers aren't getting their products from reliable sources. When we asked our interviewees: "Do you know what you're inhaling when you smoke or vape?" Most of them gave blank faces or simply said no.
One B-CC student who sells nicotine as well as THC (or marijuana) products to numerous students at B-CC admits, "When I get it from another trapper [slang for a dealer] then it's from their supplier, which is likely homemade," adding "you really don't know what is in it since it's not regulated."
This same student recalled a time when they needed money, so they filled a used THC cartridge with honey and sold it, telling the buyer that it was THC. While the replacement, in this case, was benign, it just as easily could have been fentanyl, or any other harmful substitute used to increase profit margins.
"Fentanyl is 50 times more potent than heroin," State's Attorney for Montgomery County Joe McCarthy shared, adding, "a couple of grains of salt in the palm of your hands, is enough to kill you when it comes to fentanyl."
To combat this, McCarthy explained, "We are trying to work together to educate our parents and our children, whose lives are really at risk because these drugs are marketed to them in ways that they are not aware of." Adding to this point, B-CC administrator Ms. Vickie Adamson said, "we try to be as vigilant as we can to inform students of the dangers [of substance abuse]… and to know what is going on on our campus."
Even before this rise in substance abuse, Montgomery County provided Narcan – a reversal drug for drug overdoses – to all MCPS schools. The entire health staff, along with a small percentage of administrators, are trained to use it. In recent weeks, Montgomery County has made efforts to triple the amount of Narcan given to schools.
"From Bethesda to Poolesville to Damascus to Olney… everywhere has been impacted in one form or another by opioid overdoses," commented Chief Jones. McKnight added, "It is a problem in our whole community."
McKnight and Jones both emphasized that substance abuse "doesn't discriminate."
Leave a Comment
Your donation will support the student journalists of Bethesda-Chevy Chase High School. Your contribution will allow us to purchase equipment and cover our annual website hosting costs.
About the Contributors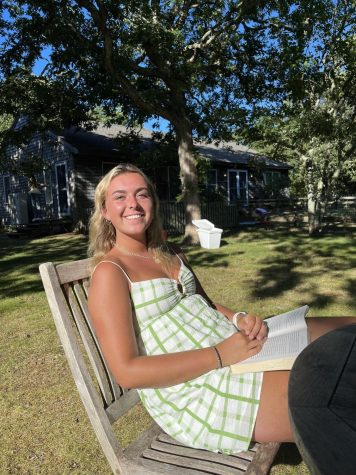 Katherine Jones, Section Director
News director of the tattler plays lacrosse, intends on pursuing journalism in college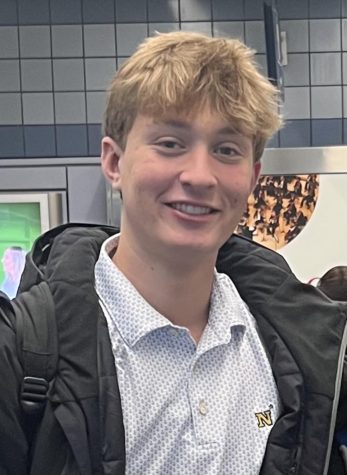 Bennett Galper, Section Director
Bennett Galper, a B-CC junior, is a section director who specializes in News. He also serves as the Editor-in-Chief of The Amplifier, Montgomery County's...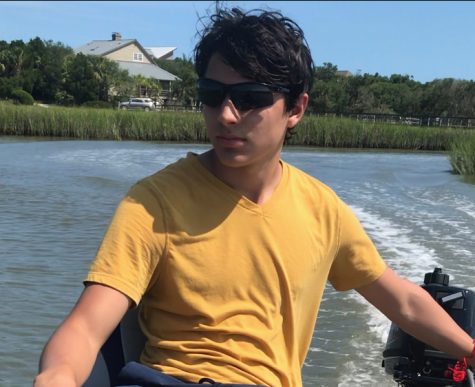 Nathaniel Seaman, Photography Director
Nathaniel Seaman, a B-CC junior, serves as a Tattler photographer. In his free time, Nathaniel enjoys photography, boxing, and biking.