Roll Rons: A New Era of Trash Talk
Rollrons marks the beginning of a new era in B-CC's history. One riddled with seemingly unending internet trash talk.
As far back as the history books can date, the Bethesda-Chevy Chase Barons (formerly the "Highwaymen") and the Whitman Vikings have had a blistering rivalry. Following the Vikings' inception in 1962, the two schools have gone back and forth expressing disgust with one another through traditional means. Whether it was a classic heckle when spotting a Viking student in public or a more serious approach, such as school-to-school vandalism, Barons and Vikings always found a way to convey how they felt about one another.
With the evolution of the internet and social media, trash talk has also become more modernized. The beef between Barons and Vikings has gone digital as Barons use their "rollrons" Instagram account" to clash with the now-banned "whitmanbarstool" account. Scrolling through rollrons, one may be surprised to see the fairly diverse spread of posts, from popular memes altered to match the opponent of each game to an informative post that outlines the time, place, and theme of a school sporting event.
Despite the account being occasionally useful for students, it mainly sticks to fairly vulgar and offensive content targeted against B-CC's opponents. The continuous posting of rollrons' memes is fueled by the anonymous nature of the account. The owner of rollrons has yet to be discovered, protecting the owner from the potential consequences of their posts. B-CC senior Kyle Tatelbaum actually enjoys this part of rollrons.
"Not knowing who runs the account only means the rivalry and game spirit is intensified," commented Tatelbaum. "On the account, it seems like really anything goes."
With over 1,000 followers, rollrons has a surprisingly wide reach among students. B-CC senior Patrick Micheel stated, "My friends and I almost strictly get our game information off of [rollrons]. Without their postings, you usually are forced to pair a bunch of alternative sources together, so I prefer it for its simplification of game information."
How did we get here? The shift to digital trash talk began with the introduction of "I'm Shmacked," an internet enterprise that traveled from college to college filming "hype" videos that captured the social atmosphere of each college. Eventually, the company expanded to a network of social media accounts personalized to each college. Handles like "Imshmackedecu" and "Imschmackedunc" flooded all social media platforms with posts of rivalry game days, big campus events, and other university festivities.
"I'm Shmacked" eventually fell dormant due to varying legal complications and allowed the rise of its successor, Barstool Sports. Due to its established presence in the social media and college scene, Barstool was an obvious pick to fill the void left by "I'm Shmacked." Barstool quickly surpassed its successor and began its college media empire, which still stands today.
With accounts for Ivy League schools, such as "crimsonbarstool," to your stereotypical massive state school, such as West Virginia's "wvubarstool," these accounts also detail campus festivities and never falter to throw shade before, after, and during school sporting events.
As you can see, the appearance of rollrons wasn't a mere coincidence. Rollrons is nearly a decade behind its predecessors, but it still marks the start of a new era in Bethesda-Chevy Chase High School history. One riddled with seemingly unending internet trash talk.
View Comments (1)
Your donation will support the student journalists of Bethesda-Chevy Chase High School. Your contribution will allow us to purchase equipment and cover our annual website hosting costs.
About the Contributor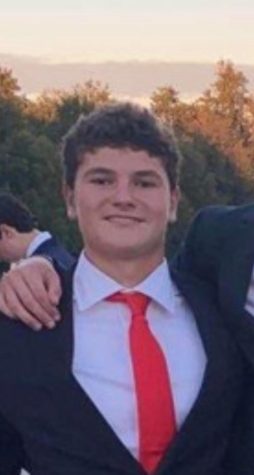 Evan Rich, Staff Photographer
Evan Rich, a B-CC senior, serves as a Tattler photographer. Evan enjoys to fish and snowboard in his free time. He also plays hockey and lacrosse.