No Signing Day for Committed Seniors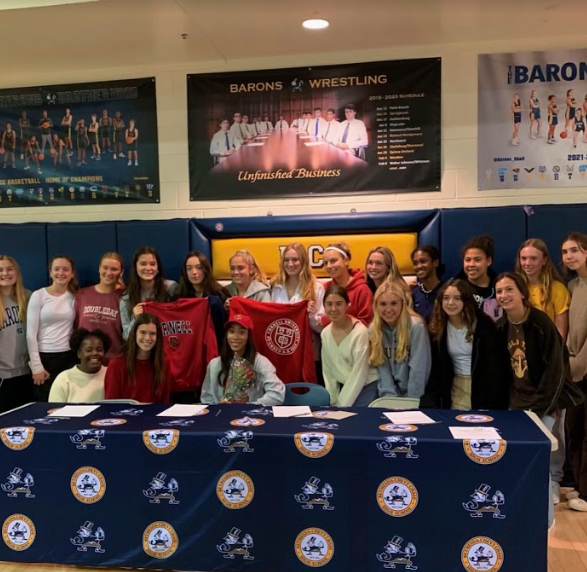 B-CC's committed seniors were not able to participate in the annual tradition of National Signing Day for high school fall athletes on November 9th.
This was not the fault of anyone, just the unfortunate circumstance in which the B-CC athletic director, Mike Krawzcel, was out on medical leave. While it is unfortunate that the B-CC's committed students could not experience this very exciting day, Krawzcel says, "We will schedule a signing day for early December."
Sydney Allen, a B-CC senior, recently committed to Cornell for soccer. Allen is among the group of students left without a signing day. When asked about the situation, she stated, "I'm glad we're having one this year and would like to see future committed Barons be able to celebrate on the designated [signing] day."
National Signing Day is when student athletes with a National Letter of Intent can officially sign their letter and commit to their respective school. Colleges send the official papers to students, and high schools set up a space for those students to sign their letter with family, teammates, and coaches in attendance. It is a great way for schools to recognize the hard work and dedication that their students put in to reach the collegiate athletic level. There is a sense of community students gain from officially committing to their schools on the same day and it is an event that only happens to a small percent of the population.
Although it was disappointing that B-CC student-athletes were not able to participate in National Signing Day, their accomplishments are still outstanding and a make-up date will be provided to them.