Modern Minstrel Show: Why is Black Humiliation Comedy?
The common threads for Internet memes centering Black people? The comedy of the blaccent and Black distress.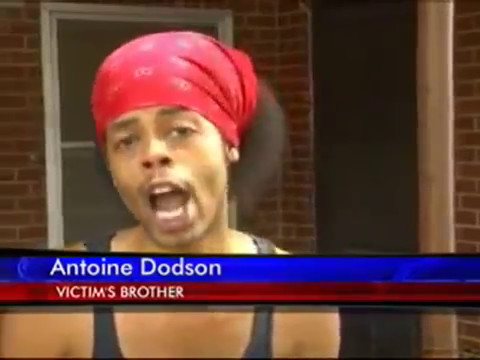 The words "hide your kids, hide your wife" can still evoke laughter 12 years later after the video that made the meme was released. But the meme bears a tragic backstory as the quotee, Antoine Dodson, was the brother of an attempted rape victim and these words detail a warning to people in his community.
One would think this meme's popularity was a singular example, but this meme most accurately illustrates common threads for Internet memes centering Black people: the comedy of the blaccent and Black distress.
Kayla Nicole, popularly known as NicoleTV, is one notable example of the comedic value of the blaccent as well as Black distress. In most of her viral videos, Nicole is emotionally distressed about some matter and the situation is made humorous by her heavy blaccent. In one viral video, Nicole laments about low self-esteem and her moment of vulnerability is mocked as she expresses, "It's hard waking up everyday and still being f***ing ugly. Like why my glow-up keep passing me?"
Even Michael Jordan has been victimized by the comic lens, with the "crying Jordan" meme's circulation proving that even in discussion of lifetime achievements, Black men cannot show a moment of emotional vulnerability. When Michael Jordan begins to cry in his 2009 Hall of Fame induction speech as he becomes overwhelmed with pride and joy, his display becomes a viral meme that is still popular today.
A closer examination of these viral memes suggests a very different society than what we'd all like to believe, one much closer to the Black minstrel shows of the past. Some may call these memes modern minstrelsy as they bear a striking resemblance in their centering of Black caricatures and dialects.
When it comes to these dialects, "society is less receptive to [it]…we have to bash that [dialect] or we have to make a meme out of it…cause we don't know how to handle it otherwise…" says Isabella Goodman, a B-CC junior. Further, the inferior perception of blaccents "continues that stereotype that we can continue to take [African-American slang] less seriously," says Ava Stevenson, another B-CC junior.
With even the brief examination of Internet memes, it's clear that minstrelsy still has an overwhelming influence on American comedy. But in order to combat a past once thought to be left behind, an awareness of the comedic value of Black humiliation must be addressed.
Leave a Comment
Your donation will support the student journalists of Bethesda-Chevy Chase High School. Your contribution will allow us to purchase equipment and cover our annual website hosting costs.