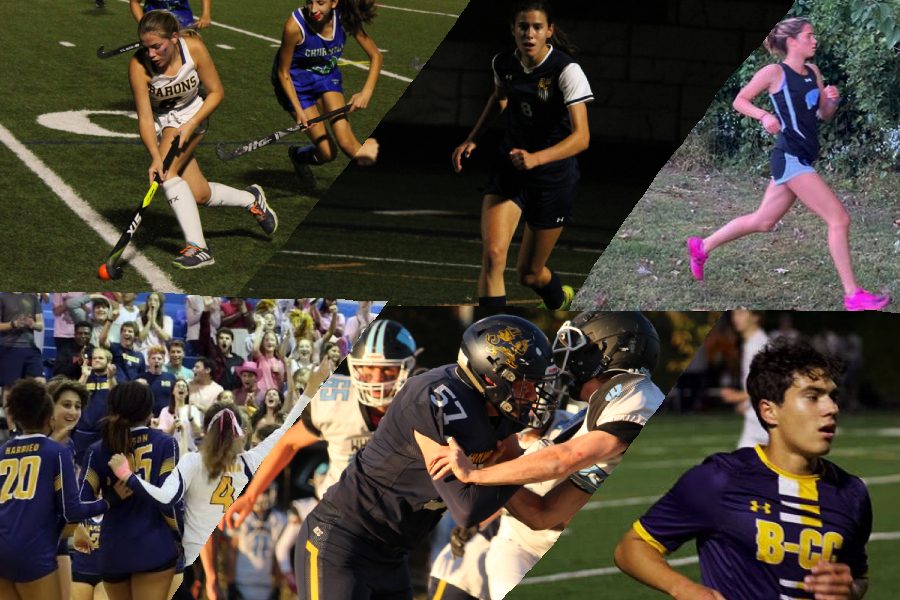 Around the League
As B-CC's fall sports season wraps up, catch up on what you missed here!
Football
With a rough 0-3 start to the season, this team has had crushing overtime and one-score heartbreakers. After losing many seniors, this team has struggled to find itself. With a forfeit win over Gaithersburg and blowout wins against Wooton, Clarksburg, and Whitman, the team is coming together to finish 4-5. With playoffs around the corner, football is looking to upset Northwest this weekend....
Boys' Soccer
At 9-1-2, the Boy's soccer team has had a phenomenal season. This battle-hardened baron squad has already played four overtime games and has been tested time and time again. In a tough playoff game against their rival, Whitman, they lost in double overtime 2-1 in a heartbreaker. 
Girls' Soccer
Dominating the first half of the season, the Girl's soccer team is at an outstanding 9-3 record, breezing through the first couple of games with exceptional wins. This high-spirited and high-flying team sadly fell in the first round against Richard Montgomery in a 5-4 shootout.
Girls' Field Hockey
Currently, the Girls field hockey team is 9-3 taking three tough losses from Wootton, Churchill, and Whitman. Both the Churchill and Whitman games were heartbreaking losses in overtime, but the team is not discouraged. Currently ranked tenth in the state, the girls hope to rise on this list and finish the season strong. They have their game Monday night against Whitman!
Cross Country
B-CC cross country has had two dual meets so far. The girls won their first duel against Richard Montgomery and lost to Churchill; however, the boys lost both duels. They hope to finish off the season stronger and send many individuals off to the state championship race. 
Volleyball
After a red-hot start to the season, the volleyball team lost their last two games, currently boasting a solid 5-3 record. Hopefully, they can get back on their winning streak and finish the season strong. With motivation and poise, this team is looking strong.