New Coach Leads B-CC Golf Team to Glory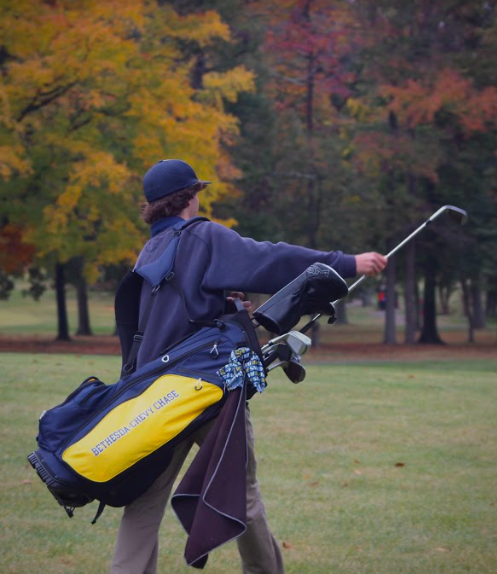 On October 10, the B-CC varsity golf team achieved a major milestone – winning the Montgomery County Golf Championship with first-year coach, Samuel Arnone. He took on the role of the golf coach this past off-season after Coach Shipe resigned. Along with winning the county championship, the golf team sent five players to represent B-CC in the state championship: Euan Frasier, Mathias and Lucas Losasa, Bennett Galper, and Emmanuel Canegre. The matches were held on Monday, October 24, and Wednesday, October 26.
Coming into the season, Arnone said his goal was to "be successful and competitive as a team while putting the best golfers out for each match." This goal was met, as the team finished the season with a winning record. According to Arnone, many of the team's players "have not had this much success in years," but what has brought this success?
Multiple juniors attributed winning to Arnone fitting the job well, along with building strong relationships with each player. When asking Arnone, he disagreed saying, "I think the credit goes to the individuals on the team and they have done the work leading up to this season." The chemistry between the players and coach, coupled with the talent of each player, has led the team to where they are today.
With the Maryland State Championship around the corner, preparations are the main focus for the team. The team swept their most recent match, on what Arnone described as "one of the tougher courses around here." This match was a "step in the right direction" for the team's morale, putting them on a hot streak going into the state championship. Their practices are being held at the University of Maryland, where the state championship is held as well.
The future of the B-CC golf program is in good hands and they look to build off this season's success in the future.