¡Presentando Barones Bilingües! (Presenting Bilingual Barons!)
Tattler estamos dedicados a la inclusión de todas las comunidades en B-CC, y a la accesibilidad del periódico a todos. "Barones Bilingües" consistirá de artículos escritos completamente en español sobre eventos de la comunidad Latina, y de esta manera de la comunidad entera be B-CC.
Luis Alberto Ambroggio escribió, "para entenderme, tienes que saber español, sentirlo en la sangre de tu alma." Sin duda, compartir un idioma es uno de los aspectos más únicos de una comunidad. Es increíblemente poderoso: el lenguaje sirve a la práctica social de comprenderse unos a otros. Pero la conexión a la que se refería el poeta argentino-estadounidense va más allá. Para muchos, el lenguaje es una fuerza vinculante. Mi idioma me ata a mi país sin haber vivido nunca en él. Estoy conectada a través de mi madre. Estamos conectados a través de su madre y nuestras raíces generacionales que se remontan a nuestra pieza común del rompecabezas– El Español.
Hablar nuestro idioma nos conecta con nuestro pasado, nuestros ancestros y nuestra abundante historia. Estudiante júnior Rebeca Ventura dice que hablar español la enorgullece de su historia. "Me ayuda a conectarme más con mis padres y mi familia, y me ayuda a comprender su pasado". Ella habla de conocer a alguien hispano en un restaurante o en la calle y hablar español juntos. "Cuando puedo hablar español con alguien, hace que la conexión sea aún más profunda. No es solo en qué país naciste, es tu herencia, tu cultura," me dice.
Sin embargo, esto también significa que no escuchar su idioma puede ser increíblemente difícil. Puede sentirse como si estuviera rodeada de personas y, sin embargo, completamente sola. Solía ​​avergonzarme cuando mi madre le preguntaba a cualquier persona que aparecía un poco hispana que veíamos si hablaba español. Pero ahora entiendo. Cuando todo lo que escuchas a tu alrededor es un idioma que no es el tuyo, ver a alguien que podría compartir esta conexión íntima debe ser un sentimiento inimaginable. Mi mamá me dice que hablar en inglés con otro hispanohablante se siente extraño. No es nuestro idioma. No es nuestra cultura. ¿Por qué dos personas que comparten una conexión generacional tan profunda se comunican a través de una lengua extranjera? Hablar en otro idioma nunca logrará el vínculo y la comprensión que proviene de un dialecto compartido; una historia compartida. Es completamente diferente. Como dijo Ambroggio, "si hablo otro lenguaje, y uso palabras distintas para expresar sentimientos que nunca cambiarán, no sé si seguiré siendo la misma persona."
Tomando esto en consideración, hoy marca el lanzamiento de la nueva sección del Tattler, "Barones Bilingües". Nosotros estamos dedicados a la inclusión de todas las comunidades en B-CC, y a la accesibilidad del periódico a todos. "Barones Bilingües" consistirá de artículos escritos completamente en español sobre eventos de la comunidad Latina, y de esta manera de la comunidad entera be B-CC.
Por este medio, hacemos un llamado para conseguir reporteros que hablen español. No es necesario saber escribir en ingles.
***
 Luis Alberto Ambroggio wrote, "to understand me, you have to know Spanish, feel it in the blood of your soul." It is without a doubt that sharing a language is one of the most unique aspects of a community. It is incredibly powerful – language serves the social practice of comprehending one another. But the connection that the Argentine-American poet was referring to goes deeper than this. For many, language is a binding force. My language ties me to my country without ever having lived in it. I am connected through my mother. We are connected through her mother and our generational roots all tracing back to our common puzzle piece– El Español.
Speaking our language connects us to our past, our ancestors, and our rich history. Junior Rebeca Ventura says that speaking Spanish makes her proud of her heritage: "It helps me connect more with my parents and my family, and it helps me understand their past." She continues, "When I get to speak Spanish to someone, it makes the connection even deeper. It's not just what country you're born in – it's your heritage, your culture."
Conversely, not hearing your language can be devastating. It can feel like you are surrounded by people yet all alone. I used to be embarrassed when my mother asked any slightly Hispanic-looking person we saw if they spoke Spanish. But now I understand. My mom tells me that speaking in English to another Spanish speaker feels wrong. It is not our language. It is not our culture. Why would two people who share such a deep, generational connection communicate through a foreign tongue? Speaking in another language will never achieve the bond and understanding that comes from a shared dialect; a shared history. It is entirely different. Like Ambroggio said, "if I speak another language and use different words for feelings that will always stay the same, I don't know if I'll continue being the same person." 
With this in mind, today marks the launch of The Tattler's newest section "Barones Bilingues". Here at The Tattler we are dedicated to inclusion and accessibility. This section will consist of articles written completely in Spanish covering events concerning the Latin community, and thus, the B-CC community as a whole.
Leave a Comment
About the Contributors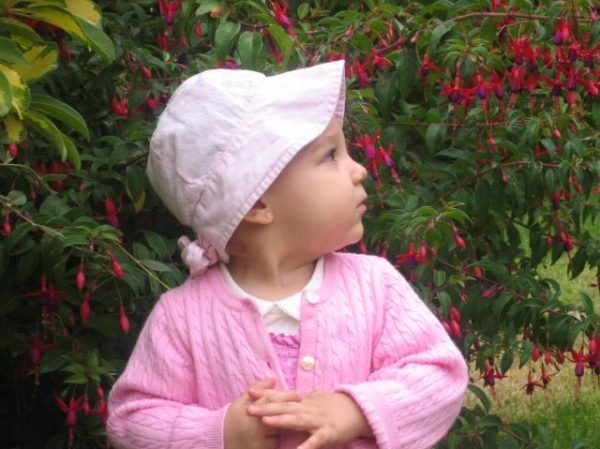 Luli Sabella-Capuano, Staff Reporter
Luli is a senior who loves running, the ocean, and sunshine. It is her second year writing for the Tattler!
Sara Torres, Section Director
Sara Torres, a B-CC senior, is the head of our Spanish Section, Barones Bilingües. She loves listening to music, cows, and writing. Sara cannot wait to...
Nathaniel Seaman, Section Director
Nat is a B-CC senior and is reprising his role as section director of art and photography for the second year in a row. In his free time, Nat enjoys boxing,...